Education Manager: Engineering, Manufacturing and Automotive, Federation TAFE
Stuart is fortunate to experience both the satisfaction and challenges that come with managing multiple teaching staff across several qualifications and commercial training programmes.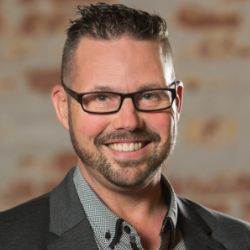 Stuart began his career as an automotive mechanic working within a family business in the 90's. The past 14 years having been spent either teaching or managing the delivery of TAFE programmes mostly at apprenticeship level have across both the Automotive and Engineering/Manufacturing industries.
Having seen a number of varied educational funding models throughout his career in Vocational education, Stuart has worked first hand both at the coal face of vocational training and also at a more strategic level managing the delivery of these program's. The past few years have been focussed on juggling how to embed the rapid technological changes in both the automotive and manufacturing industries into training and assessment practices to fulfil industry skill gaps that exist in these sectors.