Chief Executive Officer, IBSA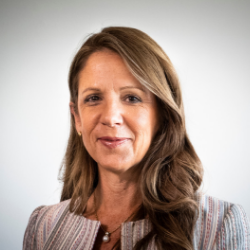 Sharon is the Chief Executive Officer of Skills Service Organisation and training resource provider, IBSA.
IBSA is a not-for-profit with a mission to work with industry and government to strengthen the effectiveness and impact of the vocational education and training system. IBSA Manufacturing achieves this by supporting the skills needs of employers across a range of manufacturing sectors and is responsible for establishing vocational training qualifications on behalf of the Government. IBSA, through Australian Training Products, also develops quality learner-focused accredited learning resources that respond to the needs of TAFEs and RTOs.
Sharon has extensive experience in the vocational education and training sector and has an understanding of the key skills challenges faced by many industries and policy initiatives required to meet future workforce outcomes.
She was previously the Executive Director of VETASSESS, Australia's leading vocational education and training skills assessment provider and has represented the Australian Government in the area of skill assessments for migration both nationally and internationally.
Sharon has also held senior roles at the National Advisory for Tertiary Education, Skills and Employment, TVET Australia and KPMG.