Director Sir Lawrence Wackett Centre, Professor of Aerospace Engineering and Aviation | RMIT University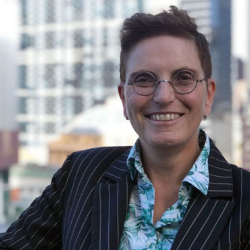 Michelle Gee is Director of the Sir Lawrence Wackett Centre and Professor of Aerospace Engineering and at RMIT University, leading multidisciplinary research, education and workforce training for Aerospace and Defence. She has worked in both the corporate and tertiary sectors and is passionate about supporting technology sector growth, in close partnership with Government and the Aerospace and Defence industries. Michelle joined RMIT after working in the international Aerospace industry where she managed cross-sector partnerships for the Boeing Company. She was also the Digital Manufacturing Lead for Boeing Aerostructures Australia and led projects in composite aerospace materials and additive manufacturing.
Michelle has more than 4000 citations, several patents, awards and distinctions. She has sat on international editorial boards, government and tertiary senior committees, and commercial and community sector boards and continues to contribute in these areas.