Leadership Development Consultant
Anne is senior people leader with over 10 years experience as an engineer and senior manager in the manufacturing industry delivering major transport projects. She holds a Bachelor's and Master's degree in the combined studies of "Mechanical Engineering and Business Management".
Throughout her career Anne has worked in Germany, Canada, the USA and Australia. In 2017, Anne was awarded the Young Manufacturer of the Year Award at the Victorian Manufacturing Hall of Fame.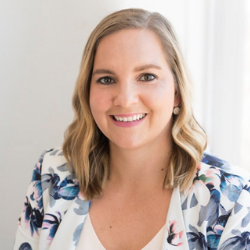 This year, Anne made the decision to start her own business as a leadership development consultant, leveraging her leadership experience in the STEM industry. She is committed to helping individuals become confident and authentic leaders through private and corporate coaching and training.
She is the founder of the "Lead like YOU!" movement and in her work she focuses on defining her clients' unique leadership identity and developing their strengths and emotional intelligence.
Anne is an experienced national speaker and enjoys sharing her passion for authentic leadership development, frontline and first-time management and women in leadership & STEM.