There is widespread evidence that Australia's manufacturing sector is growing. According to the Australian Industry Group Australian Performance of Manufacturing Index (Australian PMI®), the sector experienced a 26-month long run of uninterrupted expansion, climbing to 52.5 points in January 2019.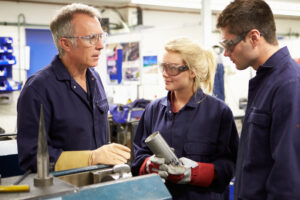 However, industry participants continue to cite a critical constraint: workforce capability and availability. This constraint is the basis of the 2019 National Manufacturing Summit's theme: Skills for the Future.
Australia is facing a significant shortage of skilled, qualified trades workers. Without action, the nation will be unable to meet future demand on major projects in industries as diverse as defence, shipbuilding, aerospace, infrastructure, rolling stock, and resources.
According to a recent employment outlook survey in Australia, skilled trades workers (such as electricians and welders), engineers (electrical, civil and mechanical) and technicians are scarce. In fact, 34% of Australian employers admit that filling job vacancies is increasingly difficult, mainly due to lack of applicants (25%), lack of skills (21%), and lack of experience (19%).
This lack of skilled workers is compounded by strong employment growth. Recent labour force data from the Australian Bureau of Statistics indicates that employment growth among manufacturers surged by 86,000 over the past 12 months—the highest growth rate of any Australian industry—closely followed by both the mining and construction industries. Similarly, there is a projected employment growth rate of 7.2% over the next five years for structural steel and welding trade workers.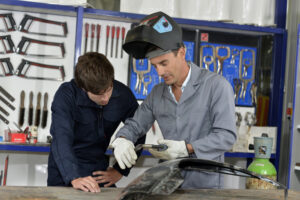 This employment growth rate is not surprising given some of the major projects on the horizon, from the Federal Government's $90 billion Naval Shipbuilding Program, through to major infrastructure projects such as the $12 billion Sydney Metro project, and the $5 billion Melbourne Airport Rail Link.
The skills shortage is clearly reaching breaking point in Australia.
Having an appropriately sized, skilled, readily-available workforce at the right time is key to delivering these major projects. Developing this workforce presents a complex and long term challenge—it requires a significant amount of individual training and company up-skilling to meet global standards.
Perhaps more importantly, it requires a shift in thinking and a focus on the skills that will be essential to the manufacturing industry of the future, such as automation, robotics, advanced manufacturing processes. Government, industry and education all play a role in solving this complex, long-term challenge, and in attracting, skilling and retaining workers.