John Pierce AO | Chairman of the Australian Energy Market Commission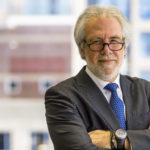 Commissioner Pierce was appointed AEMC Chairman in June 2010. His commitment to industry and regulatory reform has underpinned his contribution to national energy reform through a number of senior roles including his tenure as Secretary of the Federal Department of Resources, Energy and Tourism which followed 12 years of service as Secretary of the New South Wales (NSW) Treasury. He was a key adviser to Government and Chairman of the NSW Treasury
---
Pat Forward | Federal TAFE Secretary at Australian Education Union
Pat Forward was elected to the position of Federal TAFE Secretary of the Australian Education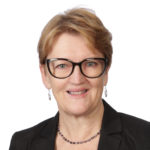 Union (AEU) in January 2004 and the position of Deputy Federal Secretary of the AEU in February 2014. She previously held the position of Federal TAFE President for six years, and was at the same time Vice President TAFE in the Victorian Branch of the AEU. She has taught in Victorian TAFE Colleges, at university and in schools. She is an advocate of the public TAFE system in Australia, and a critic of the damaging effects of competition and marketisation. She is committed to maintaining and extending the status of the profession of TAFE teaching, for all TAFE teachers.
---
Jim Stanford | Economist and Director of the Centre for Future Work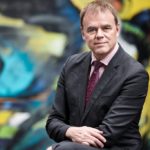 Based at the Australia Institute, Australia's most influential progressive think tank; the Centre for Future Work is a new Institute initiative focusing on issues of work, labour markets, income, economic development, skills, and more.  Stanford has written, edited or co-edited six books (including Economics for Everyone: A Short Guide to the Economics of Capitalism, which has been published in six languages)and dozens of articles and reports in both peer-reviewed and popular outlets.
---
Tanya Barden | Chief Executive Officer at the Australian Food & Grocery Council
Tanya Barden is the Chief Executive Officer at the Australian Food and Grocery Council, which is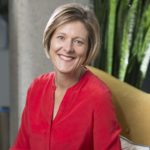 Australia's peak industry body representing food, beverage and grocery manufacturers. Previously the AFGC Director of Economics, Trade and Sustainability, Tanya has strong  experience with the $126 billion food and grocery sector, led the secretariat's work on  international market access and non-tariff barriers to international trade, as well as a range of issues relating to the competitiveness and environmental sustainability of the industry. Tanya has a strong background in competition, energy and economics policy and regulation having worked in various roles at the Australian Competition and Consumer Commission.  Subsequent to this she worked for energy retailer ActewAGL and ran her own on-line food retail business.
---
Craig Robertson | Chief Executive Officer at TAFE Directors Australia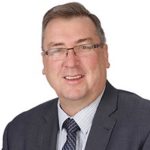 TAFE Directors Australia promotes nationally and internationally the critical role that TAFEs play in tertiary education in Australia. TAFEs are core providers of vocational training and further education as a pathway to higher level training and education, and partner with industry and business to develop their workforces and assist in implementing new production processes and services. On behalf of its members, TDA also works with global multi-lateral organisations, and with overseas governments and their industry and provider representatives to assist in the deployment of training and workforce development to enhance economic capabilities.
---
Dr Jens Goennemann | Managing Director at Advanced Manufacturing Growth Centre Ltd
Dr Jens Goennemann joined AMGC Ltd in 2016 where he brings extensive experience managing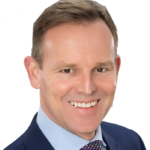 large manufacturing operations in Australia and Europe. In previous roles, he served as Managing Director of Airbus Group Australia Pacific and Airbus Helicopters. Before his seven-year appointment to Australia, Jens spent six years in Germany with the former European Aeronautic Defence and Space Company (EADS), today known as Airbus Group. He was Head of the CEO's office in Germany, and before that was in charge of Soldier and Parafoil Systems within the Defence Division. Previously, he spent two years in Athens, where he established and managed the Eurofighter Office of DaimlerChrysler Aerospace, one of the three founding partner companies of EADS. He began his career with Daimler-Benz AG in January 1996.
---
Jacque Courtney-Pitman | Chief Human Resources Officer at Quickstep
Jacque Courtney-Pitman joined Quickstep Holdings in March 2016 having previously held the role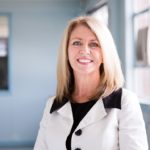 of General Manager, Corporate Services for Devine Limited. Prior to this she held senior human resources positions with large companies from diverse industries including Jones Lang LaSalle, Veolia Water, Coca Cola, Berri and Wyndham Vacation Resorts. Jacque brings over 20 years' experience in strategic and operational human resources and business support functions and is passionate about developing and driving HR strategies across all levels of the business, to a achieve strong, performance driven and an inclusive culture. Jacque holds a Masters in Business Administration, Bachelor of Business majoring in Human Resources, and other post graduate studies in Career Counselling, WH&S, and Training which are complemented by other executive leadership programs from ASGM and AICD.
---
Jack Cullen | CEO & Founder at JAR Aerospace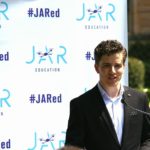 Jack Cullen is the CEO and Co-Founder of JAR Aerospace, a company which specializes in the design, manufacturing and systems integration of highly technical Unmanned Systems, capable of completing advanced operations throughout a host of different environments. Jack has a clear vision to redefine the Australian Aerospace landscape, and has been a pivotal member in securing JAR Aerospace's successes to date. His experience in the development of Unmanned Aerial Systems includes both large and small systems, varying in complexity and function from educational catalysts to complex military grade systems.
---
Paul Hodgson | General Manager, Innovation and Stakeholder Engagement (East Coast) at National Energy Resources Australia
Paul works with stakeholders to increase the productivity, competitiveness and export potential of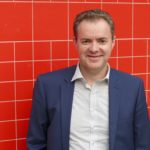 the energy resources sectors. He has a Bachelor of International Business and a Master of Sustainable Development.
He has spent over 20 years exploring the competitiveness of businesses, industries and regions, and designing and implementing strategies to improve performance through innovation and collaboration.
---
Daniel Walton | National & NSW Branch Secretary at Australian Workers Union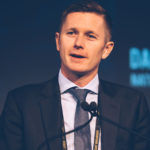 Daniel Walton is currently the dual National and NSW Branch Secretary of the Australian Workers' Union, (AWU) Australia's oldest and largest blue-collar trade Union with over 80,000 members.
Daniel began his career in the Union movement in 2003, when he started working for Unions NSW.  In November 2016, Daniel was elected National Secretary of the AWU. In July 2017, Daniel was further elected as NSW Branch Secretary. Daniel is a director on the boards of AustralianSuper and the McKell Institute.
---
Lauren Tiltman | National Executive Officer of National Apprentice Employment Network (NAEN)
Lauren has an extensive background in group training and passion for the sector. Beginning her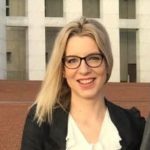 involvement in group training as an award winning trainee, Lauren continued in the sector taking on an Apprentice Consultant Support Officer role within a group training organisation before being appointed the Executive Officer at Group Training Australia (SA), now trading as Apprentice Employment Network SA).  She has served on a number of youth advisory bodies including the Playford Youth Advisory Committee, the Policy Council and Board at the Youth Affairs Council SA and was Chairperson at the Ministers Youth Council. A former participant and mentor in the Today's Skills: Tomorrow's Leaders program, Lauren understands the business of group training from the perspective of a wide range of stakeholders.  She is currently undertaking a Masters of Business Administration at the University of Adelaide.
---
Jon Black | Managing Director of TAFE NSW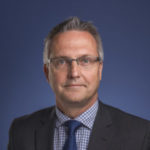 Jon was appointed Managing Director of TAFE NSW, Australia's largest vocational education and training provider on 7 December 2015. Previously he was Director-General of the Queensland Departments of Environment and Heritage Protection, and Energy and Water Supply. Jon combines first-hand industry and government knowledge with a wealth of leadership experience gained in his 25 year career with the Australian Army.
---
Tony Wood AM | Energy Program Director at the Grattan Institute
Tony Wood has led the Grattan Institute's Energy Program since mid-2011. Since then he and his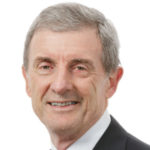 team have delivered sixteen major reports on energy and climate change and he has developed a strong profile with governments and industry, and is a regular contributor in major media on key energy issues. From 2009 until mid-2014, he also had a role as Program Director of Clean Energy Projects at the Clinton Foundation, advising governments in the Asia-Pacific region on effective deployment of large-scale, low-emission energy technologies such as solar and CCS.
Prior to these roles, he spent 14 years working at Origin Energy in senior executive roles covering retail and LPG line management and corporate affairs. In 2008, he was seconded to provide an industry perspective to the first Garnaut review.
In January, 2018 Tony was awarded a Member of the Order of Australia in recognition of his significant service to conservation and the environment, particularly in the areas of energy policy, climate change and sustainability.
---
Chris Lamont | Director of Policy & Advocacy at NSW Business Chamber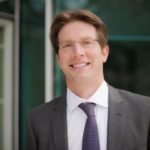 Chris Lamont leads the NSW Business Chamber's Policy and Advocacy Team which is responsible for developing and advancing policies aimed at maximising business competitiveness for members and improving business operating conditions across NSW.  The Policy and Advocacy team engages with political decision-makers at the federal, state and local level to deliver real results for members and the broader business community.
Prior to joining NSW Business Chamber, Chris led a diverse cross section of businesses from construction, facilities management to health and aged services. He has considerable experience in policy development and advocacy, serving as Chief of Staff and First Assistant Secretary in the Australian Government.
Chris is credited with the design and delivery of a number of significant Australian and NSW Government housing and infrastructure initiatives and has also provided advice on significant international infrastructure projects.
---
Stephen Fallet | Manager, Investment Communications at Australian Super
Stephen works as an investment specialist at AustralianSuper where he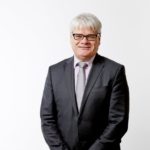 is Manager, Investment Communications. In a career spanning 30 years in the investment management industry he has worked in asset allocation, investment strategy, portfolio management, economics and business development.
---