Victoria Skills Commissioner
Mr Neil Coulson was appointed the inaugural Victorian Skills Commissioner in 2015 following the government's decision to create an independent body dedicated to improving Victoria's training system. The Commissioner has made significant strides since, consulting across industry, unions and employers to determine the skilling requirements of the Victorian economy, both now and into the future.
The Commissioner is well placed to advise government on how training systems can support the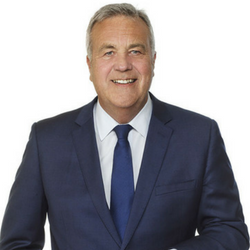 skilling needs of industry; he was the Deputy Reviewer of the Victorian VET Funding Review in 2015 and has an extensive background across industry and business. In early 2017, the Commissioner was nominated by the Victorian Government as the Victorian representative for the Australian Industry and Skills Committee (AISC).
Recently, the Commissioner led the review into Victoria's Apprenticeship and Traineeship System. His report highlights the need to build a culture of co-investment by supporting employers who invest in apprenticeships and traineeships, renew the focus on quality by investing in training and assessments based on industry demand, and elevate the status of apprenticeships and traineeships by promoting the benefits to employers, young people and the broader community.
Prior to the Commissioner's appointment, he held Chief Executive Officer roles at both the Victorian Employers Chamber of Commerce and Industry (1999-2007) and Australian caravan manufacturer Jayco Corporation (2007-2012). During this period, he was awarded the Centenary of Federation medal in 2003 for service to industry. He ran his own consulting business from 2012 until 2015 prior to his appointment as Victorian Skills Commissioner.